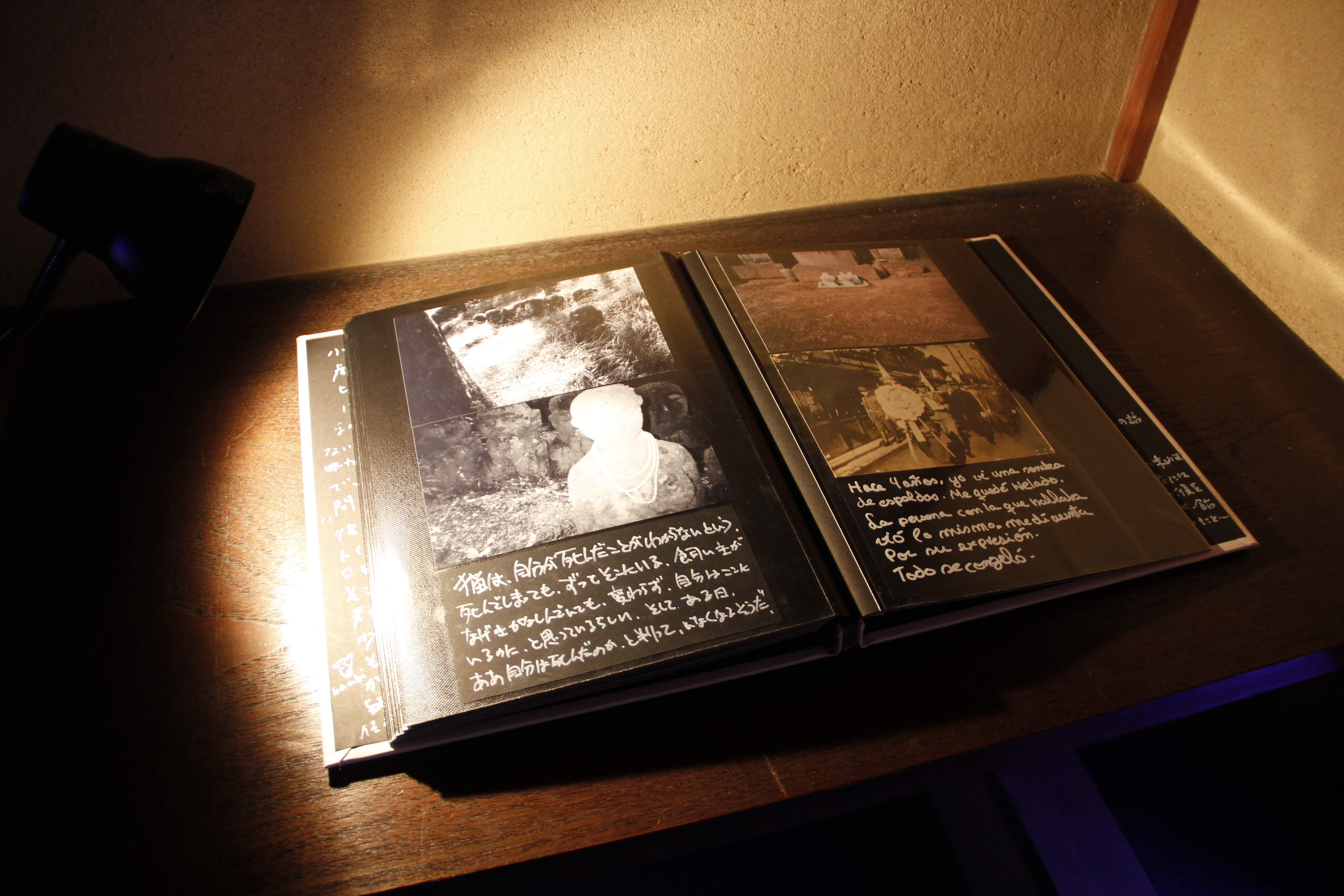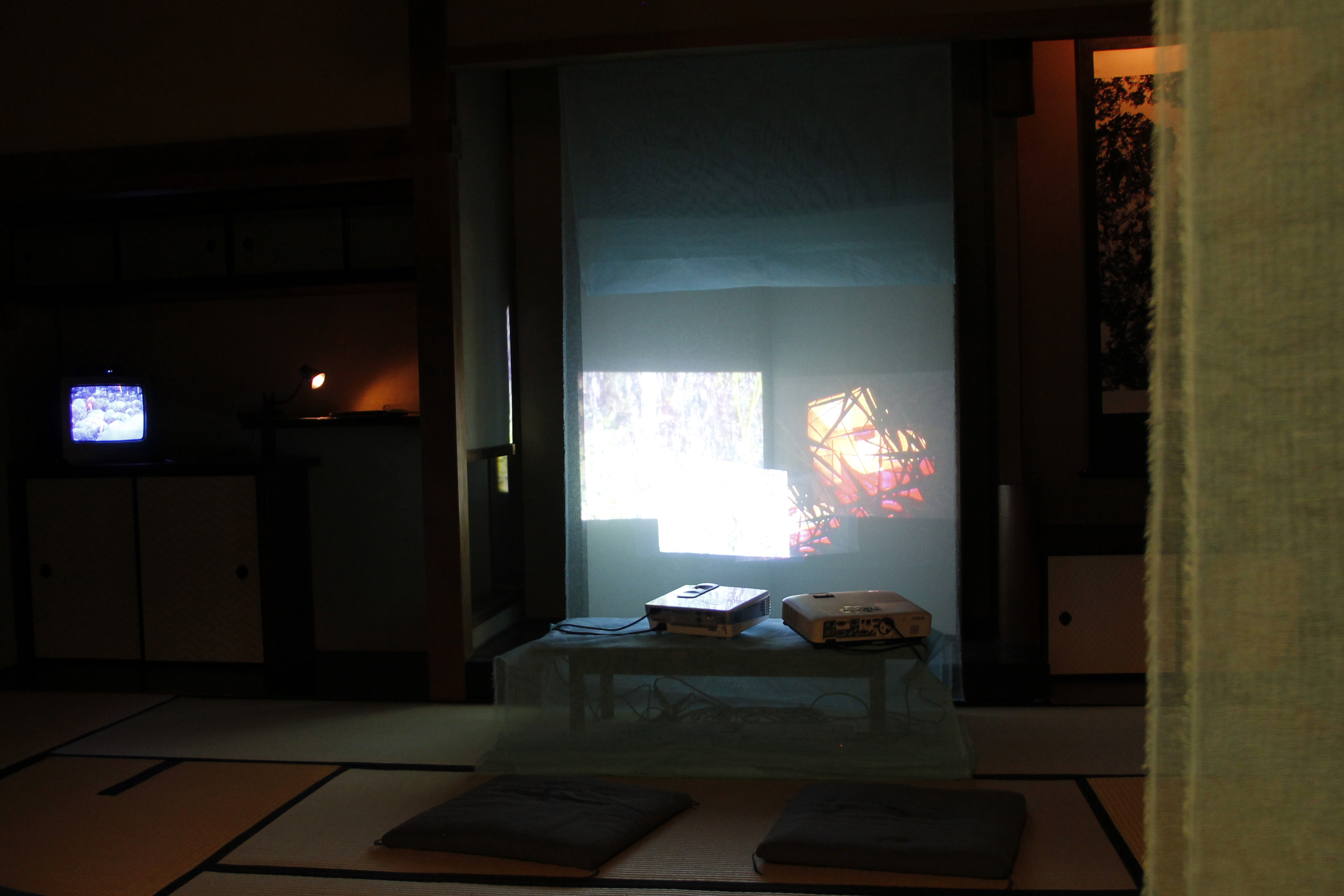 KYOTO ART CENTER - ARTIST IN RESIDENCE 2019-
KYOTO MAKAI:GHOSTLY JAPAN
A MULTIMEDIA INSTALLATION
BY J Triangular (Colombia Born-Taiwan Based)
and Chen An An (Taiwan)
with videoart by the artist and educator Diego Barrera
(Celestial Twins)
Screening at the Japanese room "Meirin" at Kyoto Art Center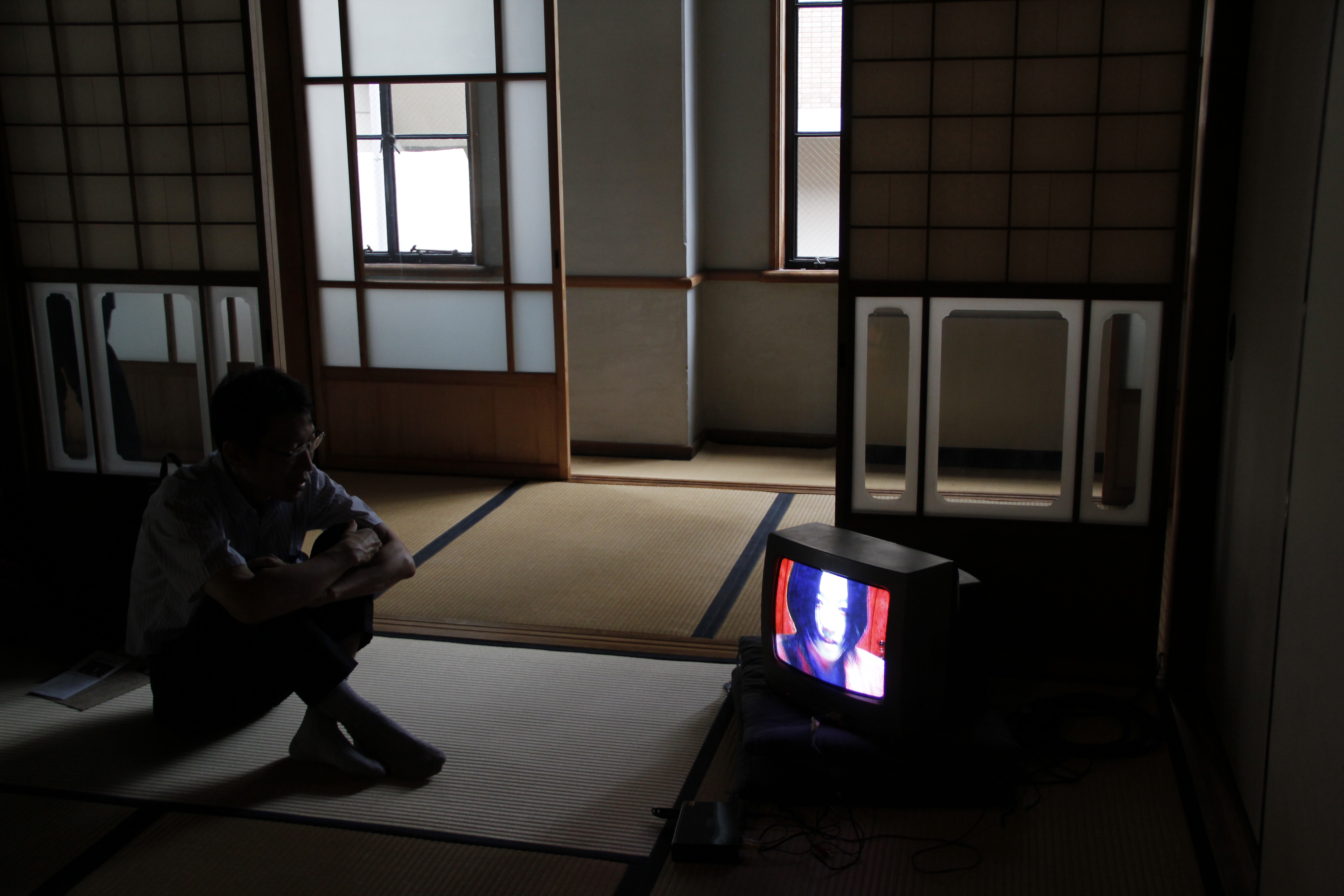 OPEN STUDIO PART I from JTriangular on Vimeo.

THE WHOLE WORLD IS WATCHING, a weekly webseries that responds to the lack of critical attention given to women living with HIV. Each episode features activists and artists in New York City discussing their work and the ongoing urgency of the HIV/AIDS epidemic, centering queer voices and women of color.



THE WHOLE WORLD IS WATCHING AT "Interminable Prescriptions for the Plague" 2019, at the Museum of Contemporary Art Taipei.

Episode 1: ALL WOMEN WELCOME
THE WHOLE WORLD IS WATCHING: ALL WOMEN WELCOME from Visual AIDS on Vimeo.

In this episode, Lina Meruane (writer), Katherine Cheairs (filmmaker) and Wanda Hernández-Parks (activist) discuss their work around women living with HIV. The video begins with a discussion of "Female Disappearance Syndrome," or the lack of representation of women in narratives about HIV/AIDS, and continues to consider how the state exacerbates health inequalities through exile, criminalization, and incarceration, ending with a reflection on the ongoing work of activists fighting to end the epidemic.


Episode 2: ACTIVISM, AIDS, ART
THE WHOLE WORLD IS WATCHING: ACTIVISM, AIDS, ART from Visual AIDS on Vimeo.

In this episode, Sasha L. Franco (Voces Latinas) and Shirlene Cooper (Visual AIDS Artist+ Member) introduce the Three A's—Activism, AIDS, and Art—at the Women's Health and Activism Summit in Queens. They speak about their own experiences with AIDS activism, the work they do to support other women, and the power of art. The episode also features experimental videos by Marguerite Van Cook (Visual AIDS Artist+ Member) and Diego Barrera (Celestial Twins collective with J Triangular), featuring Mappo Klampaiboon.
Episode 3: REACTIVATING THE ARCHIVE



THE WHOLE WORLD IS WATCHING: REACTIVATING THE ARCHIVE from Visual AIDS on Vimeo.

In this episode, filmmakers Jean Carlomusto (DIVA-TV) and Alexandra Juhasz (WAVE) discuss their video activism, the value of collective video production, and the importance of archiving activist history. The episode also features activist Kelly McGowan reflecting on the life of Visual AIDS Artist+ Member Chloe Dzubilo (1960-2011). While looking through the Visual AIDS Archive, Kelly speaks about Chloe's band The Transisters and about her and Chloe's AIDS activism.




THE WHOLE WORLD IS WATCHING: MAYBE I HAVE AIDS from Visual AIDS on Vimeo.

For the final episode of THE WHOLE WORLD IS WATCHING, J Triangular and Visual AIDS hosted a live taping event at Downtown Community Television Center (DCTV). The event featured excerpts from previous episodes and critical conversation between participating artists and activists Wanda Hernandez-Parks, Juanita Imran, and Marguerite Van Cook.




A video presentation on artasiamerica.org – an Asian American Artists Archive – will be showing 24/7 starting January 8th through March in the widow of 384 Broadway. LUNCH POEMS - MISS EXPANDING UNIVERSE.


神奇現像所 Magic Image Labs. Organized by 另一種影像記事 The Other Cinema / Taipei - Taiwan - LUNCH POEMS (VHS series) with Miss Expanding Universe (Ashley Yang-Thompson) and 愛是唯一真正的抵抗行動- LOVE IS THE ONLY TRUE ACT OF RESISTANCE with Ann Chen photo by 朱祈安
Cross-cultural artists : Miss expanding Universe (Ashley Yang-Thompson) and J Triangular : Poetry/video series called Lunch Poems (VHS Tapes). The aim is to elevate the everyday heroic actions of ordinary people to Fine Art. We celebrate achievements in the Domestic Arts. Performance art extend into everyday life. Methaphysics of acts. Every day a new poem, a videotape recorded in New York City. The videotapes are also accompanied with an album of analog photos (35mm). Through the use of mirrors, time and intimacy. Exhibited at Hunter east Harlem, Powrplnt, Brooklyn, New York, Flux Factory - Long Island City. Magic Image labs- Taipei- 濕地 venue.


DEMENTED DEDICATION - MISS EXPANDING UNIVERSE from JTriangular on Vimeo.
Unbroken-Unbreakable (VHS Diary) VIDEOJAM at the knockdown Center. New York City, Scored by Coatie Pop "Since my first experimental films I have based my work on poetry. For this special project I have unified the poetry of Basquiat (and prayers), with his influences; from William Burroughs to the legacy of the New York no wave music scene and the gospel Of San Juan, a favorite of his. Projecting VHS tapes on public walls of New York, this project seeks to revive the basic truth of cinema, concrete poetry, one flesh with the night, collective psyche, transgression is a game. This is the story of a martyr artist who did not follow the rules, a neon poet, but above all a love story, swimming light–a VHS diary"
At park church co-op Live projections, VHS dreams, and 3D sculptures. Planned parenthood monthly benefit show, and each sunday and Saturday. Collaborations with: Tzuan Wu, Hyun-wook Seo, Alice Cohen, Calvin Lecompte, Bentley Anderson, Chen An-An, Din- Ra & WaterghOst.

An An Chen and her love J Triangular install a rectangular charcoal wall drawing rubbed directly onto the wall, with her love, artist J Triangular. The title is taken from an artwork by Do Ho Suh, which Chen references and relocates into a queer context. Chen and Triangular will spend two hours rubbing charcoal within the rectangle boundaries, never stopping or talking during the process. Rubbing/ Loving/ 2017/ 68.58 x 91.44 cm, performing duration two hours/ Charcoal. :


ABC No Rio and Flux Factory are proud to collaborate on the process-based exhibition, Against Competition/Towards Mutual Aid. Seeking an alternative to the competitive atmosphere of art production and exhibition, this project is based on the idea that art should exist as a venture that nourishes collaboration. As such, competitive approaches should be replaced by more mutualist and participatory practices.
COSMIC UNITY, CURATED BY J TRIANGULAR AT FLUX FACTORY GALLERY 2016 NYC
CARGO COLLECTIVE, INC. LOS ANGELES, CALIF. 90039—3414