LIBERATED CINEMA CLUB- A queer-based lab, organized by Taiwan Women's Film Association, is holding a 【𝑷𝑶𝑷-𝑼𝑷!】𝑳𝒊𝒃𝒆𝒓𝒂𝒕𝒆𝒅 𝑪𝒊𝒏𝒆𝒎𝒂 𝑪𝒍𝒖𝒃 𝑬𝒙𝒉𝒊𝒃𝒊𝒕𝒊𝒐𝒏 at Spot-Huashan 2F on Oct 23, 14:00-16.:0 You are invited to come witness these incredible works!

https://youtu.be/K5uLtTyNuio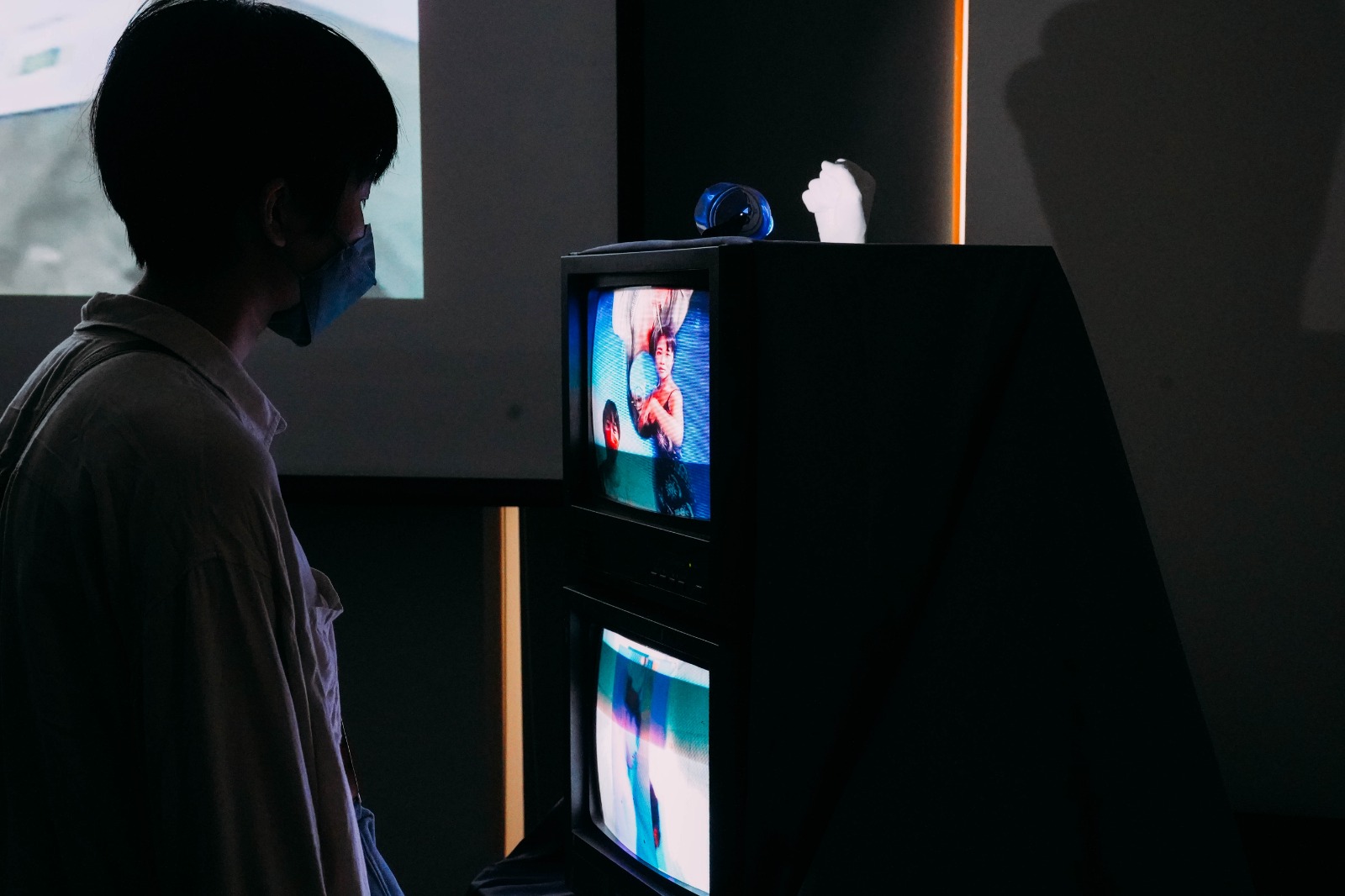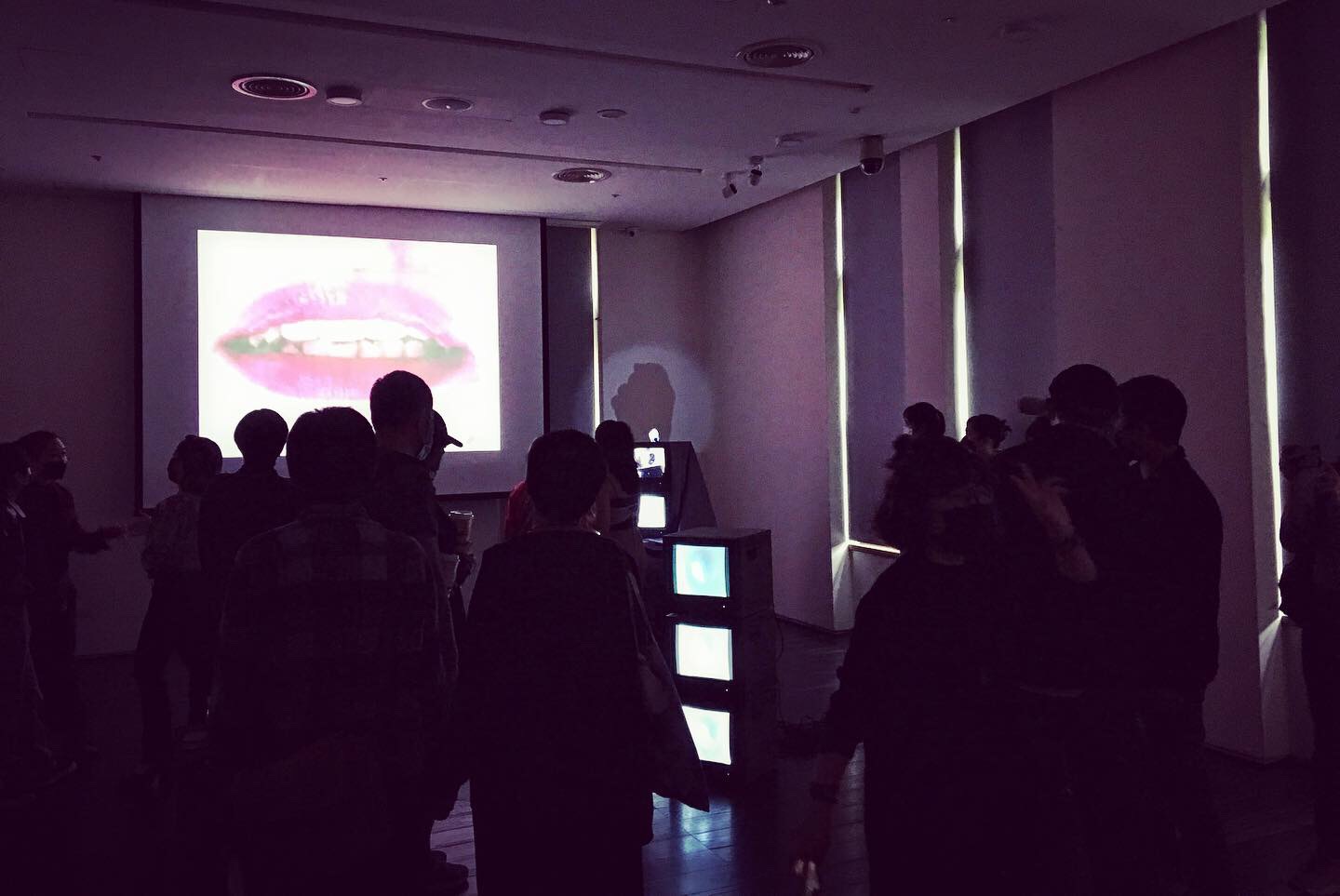 Photo by 林沛儀 Pei Yi Lin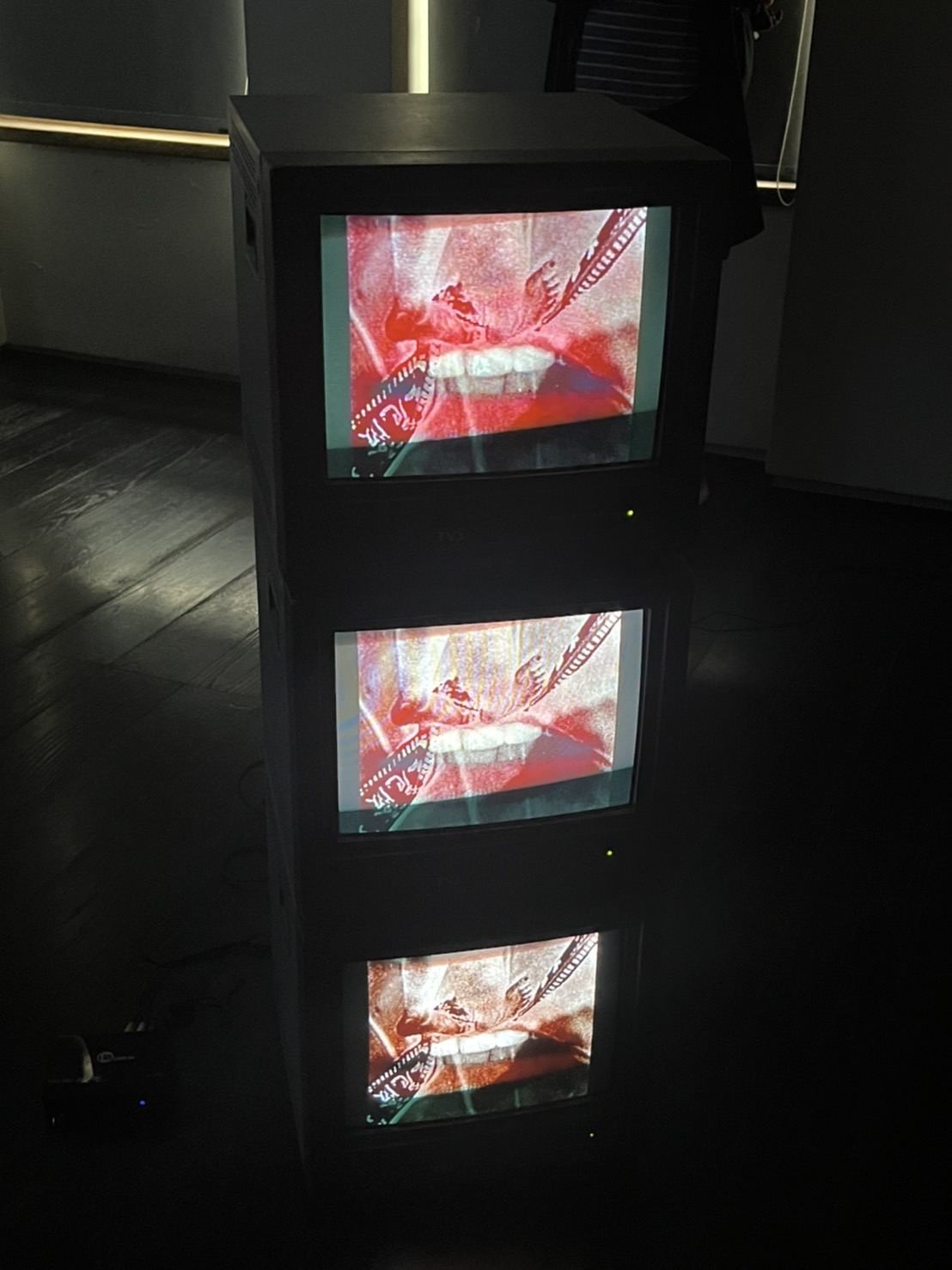 Photo by Huei-Yin Chen




LIBERATED CINEMA CLUB is a workshop led by experimental filmmaker J Triangular and artist CHEN An An. During the workshop, participants learn how to use accessible tools and materials to make experimental films. This workshop embodies the idea of queer collectivity and DIY aesthetics and encourages participants to redefine what is commonly perceived as experimental film or filmmaking. We hope to emancipate and empower each participant and create a LGBTQ+ friendly co-learning, art-making environment. This exhibition is curated by J Triangular, CHEN An An, and all the participants involved in this wo


THE WOMEN NOW-WAVE
CO-OP 女性浪潮合作社 / WORKSHOP WITH THE WOMEN MAKE WAVES FILM FESTIVAL - TAIPEI - 2021
A collective safe space, a community support platform to learn about how to make your own videos, our home movies, how to translate into images our personal stories with accessible cameras and video tools. During the workshop video skills are shared, at the end, we will watch all our video creations!
本電影工作坊將提供一個彼此可以相互支持的交流空間,帶領學員一同探索敘述故事的過程,製作屬於自己的影片、屬於我們的家庭電影。本工作坊將拋開既定對於電影製作及電影的想像,並且捨棄理論架構的累積,所有參加工作坊的學員皆不需有實作經驗及知識背景,哥倫比亞籍酷兒實驗電影導演和多媒體詩人畢七月(J Triangular)將以另類教學方式讓創作回到最原初的狀態,帶領學員運用唾手可得的創作媒材和拍攝器材,讓創作更與我們的日常結合,並透過影像更認識自己。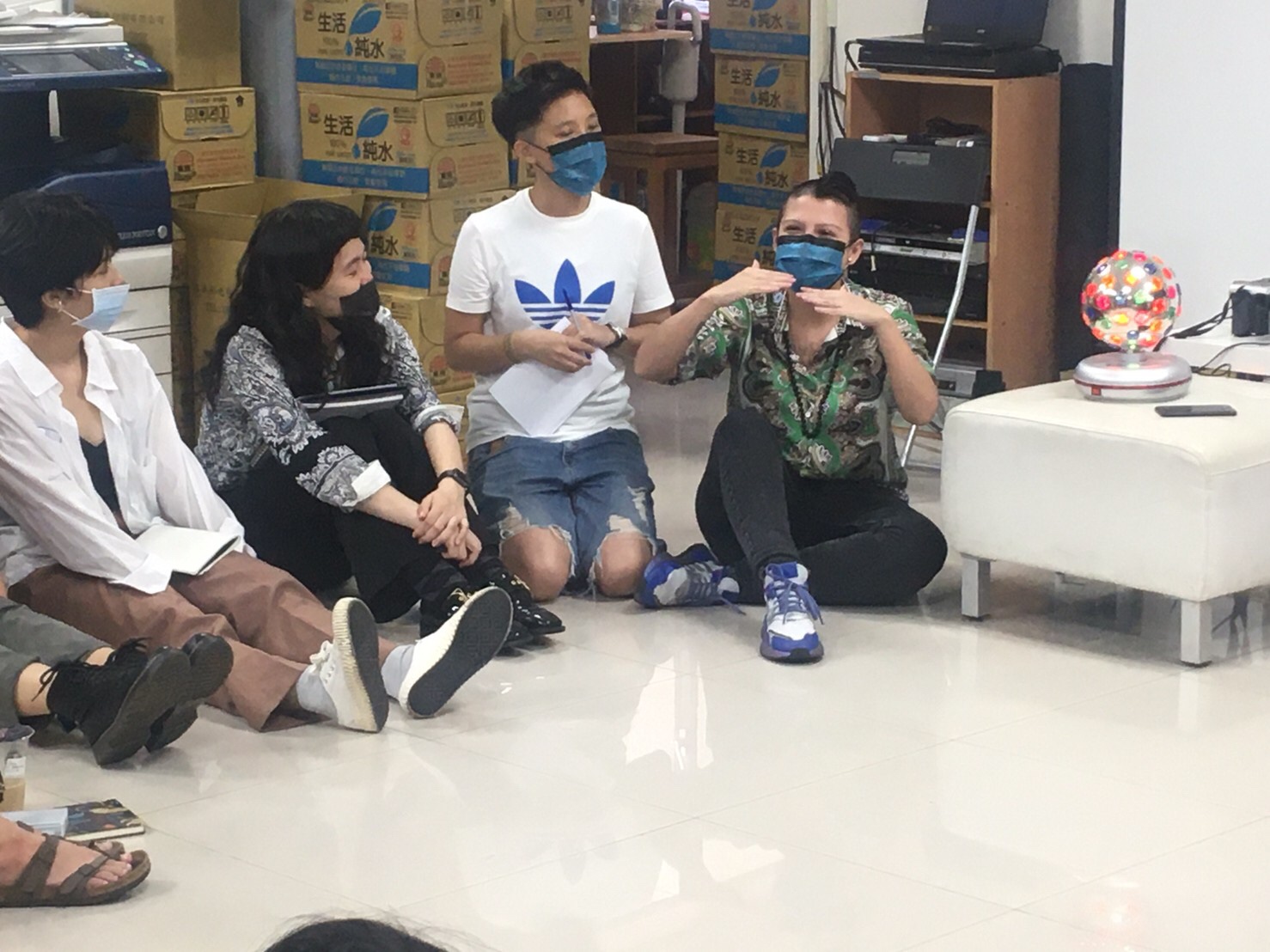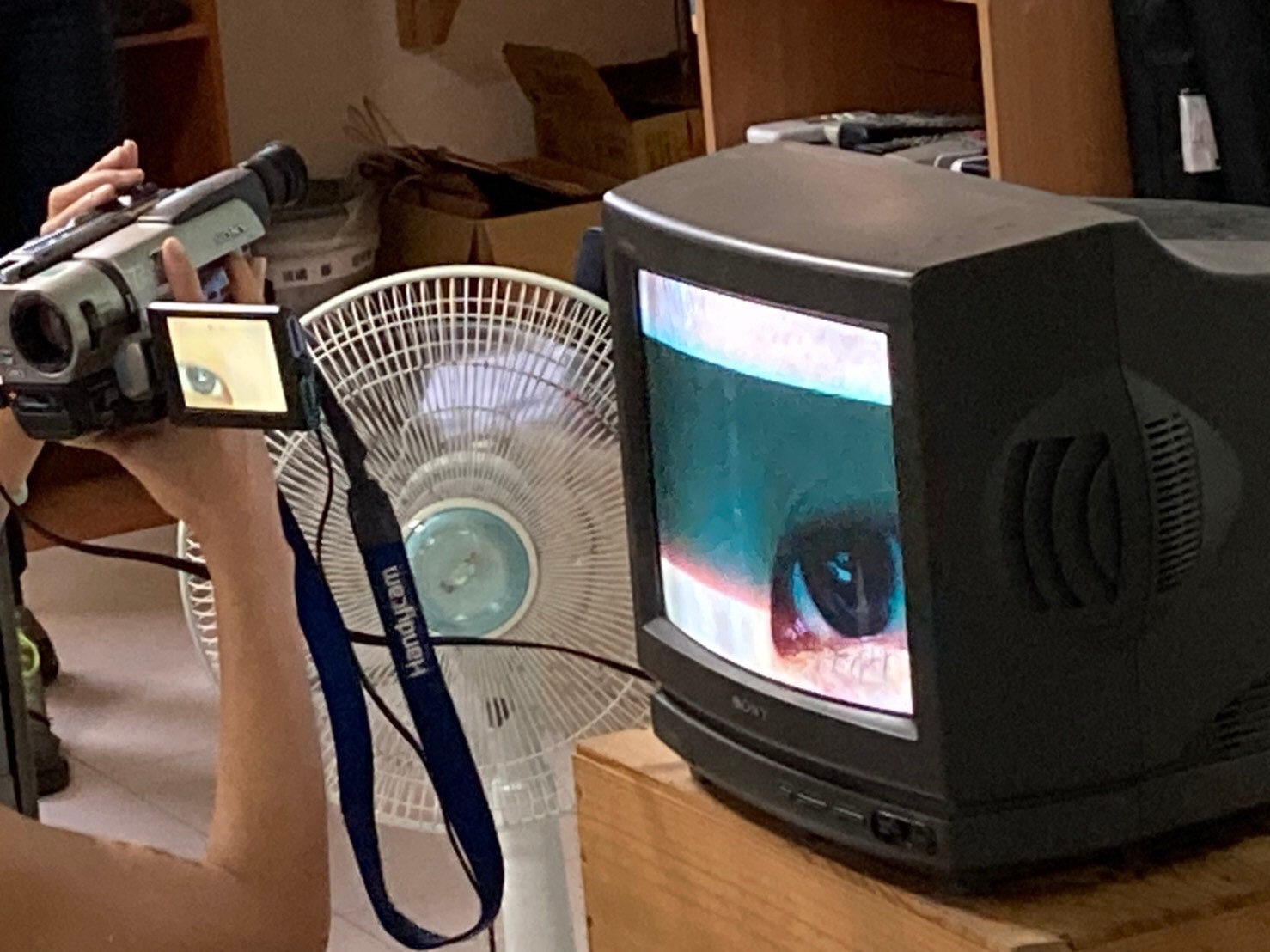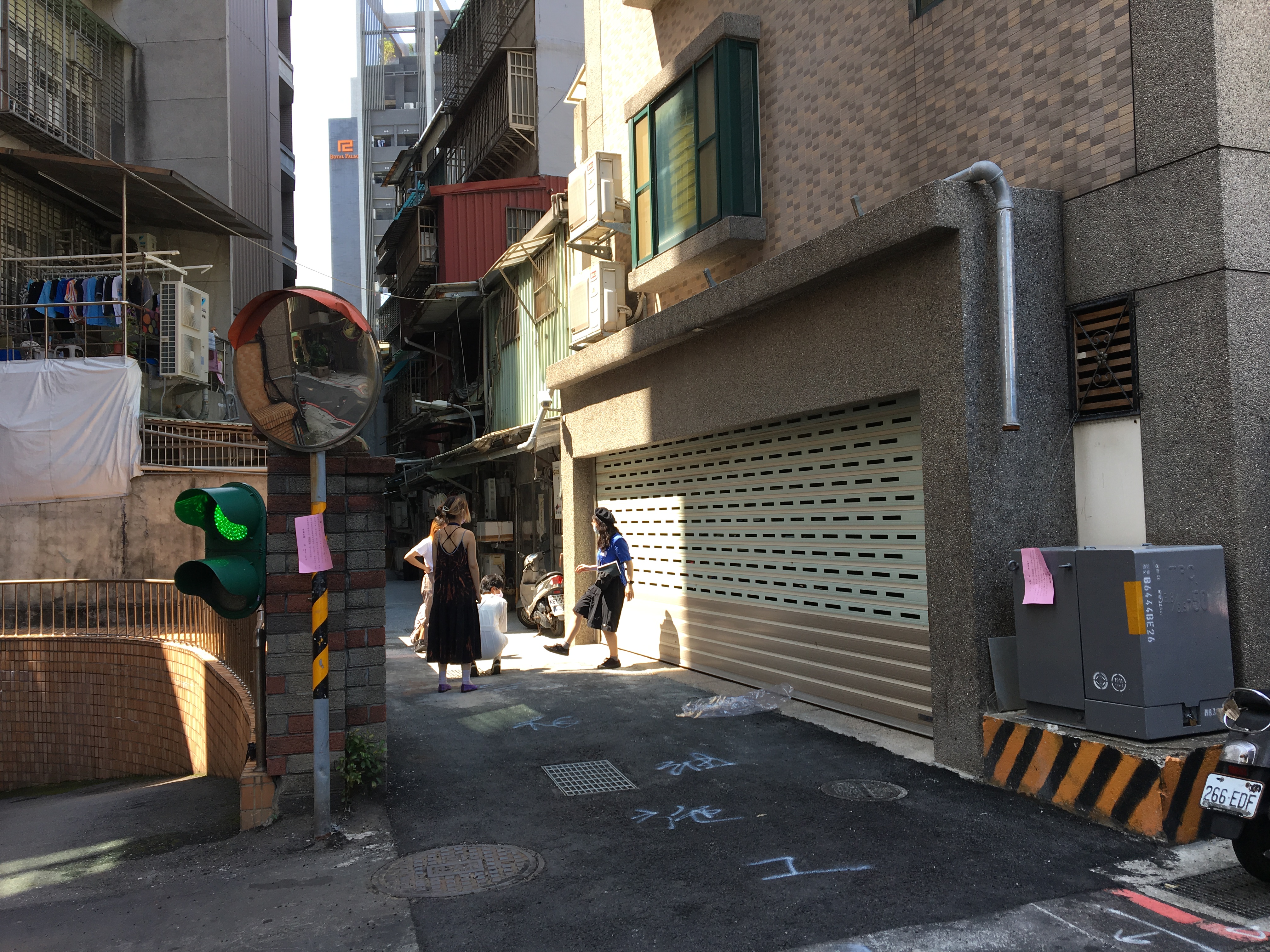 POETIC ACTIVISM
Marking the inauguration of the Asian Art Museum's TRILOGY series, After Hope brings together artists, scholars, curators, and activists for an interdisciplinary and critical examination of hope's potential to animate form, method, and action.
A workshop to experience the present as an imaginative and material resource for poetic activism. Participants were invited to create short testimonies and to become agents of change through works that explored creative engagements with diasporic imaginaries. Projects were developed through playful exercises over four weeks through creative writing, deep listening, honesty, DIY video language, and non-traditional approaches to film history. Video activism demands an aesthetic of urgency, using the video camera as a deterrent against violence and as a challenge of the audiovisual structures of repression and surveillance. Through the workshop, participants from different parts of the world developed short videos of aspects of their daily lives, inviting memories to reveal themselves. Reflecting on feelings of separation and isolation, rebellion and togetherness, each participant was invited to think about how they wished to represent themselves to the world. The 7 videos presented below engage in themes of immigration, the loss of sense and senses during the pandemic, ruminations over the dreamed arrival of an HIV / AIDS vaccine, and personal narratives that are part love letter and part manifesto.
詩性的行動主義
作為一個工作坊, 當前的經驗是詩性錄像的想像與物質性資源, 邀請參與者創作簡短的見證宣言,成為改革的推動者。詩意與離散的想像交織, 以玩味的方式融入創意寫作,深度聆聽,開放透明,DIY錄像語言和非傳統電影方法等元素。錄像行動主義運用迫切美學, 攝影機的嚇阻作用可以對抗暴力,抵制壓迫與監控的視聽結構。透過工作坊,來自世界各地的參與者錄製短片作為生活的一部分,像是日常的動作的反射,回憶從中顯露出來。反映出分離與孤立的感受, 向世界展現與想像自己的另一種方式。攝影機作為身體本身,製作劃域自我療癒的影像。錄像單元匯集呈現的七部影像,內容涉及移民,在大流行中喪失的感知,疑惑愛滋疫苗什麼時候到來,和以錄像書信的形式探索酷兒個人敘事: 是情書也是宣言。
POETIC ACTIVISM from JTriangular on Vimeo.
KYOTO MAKAI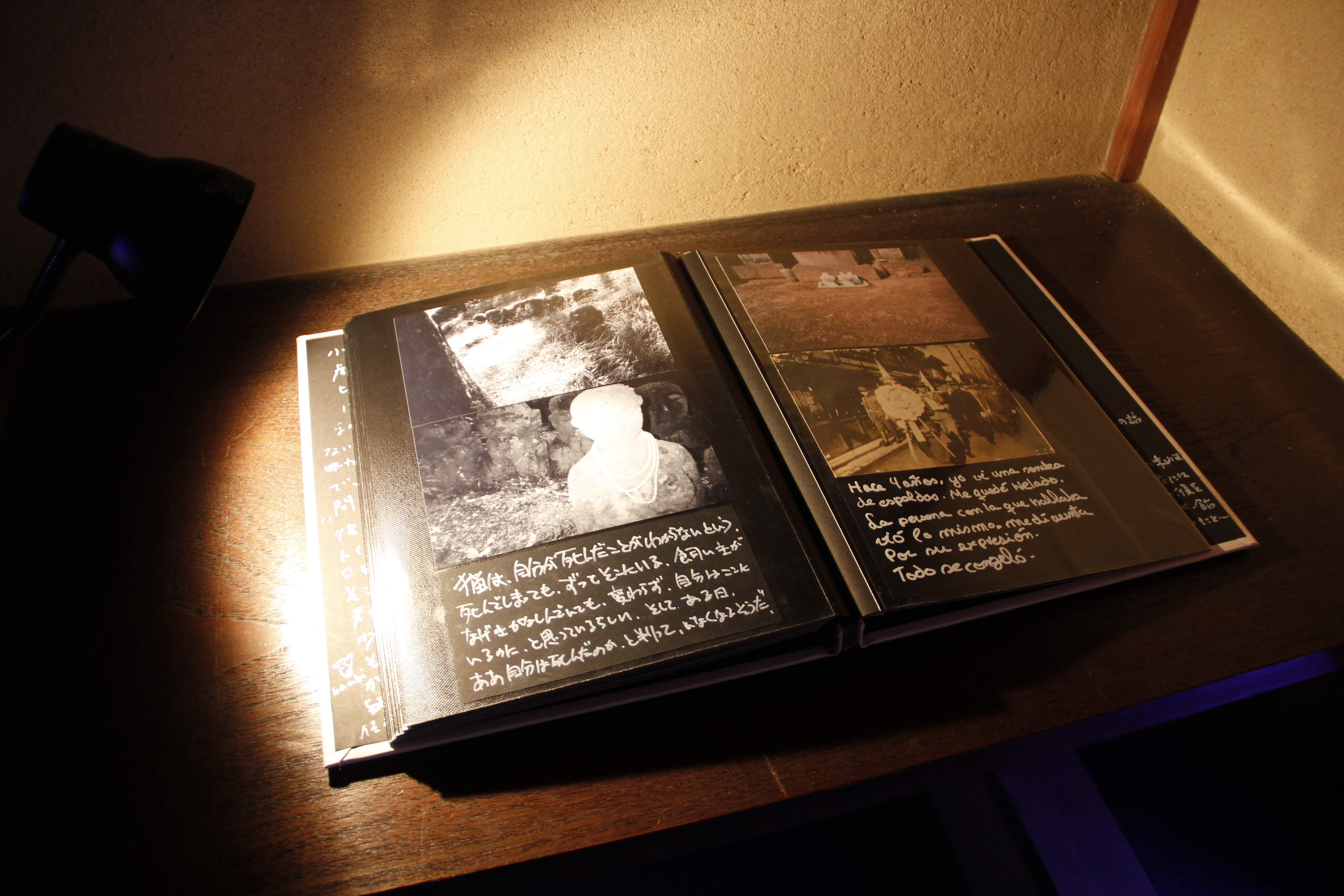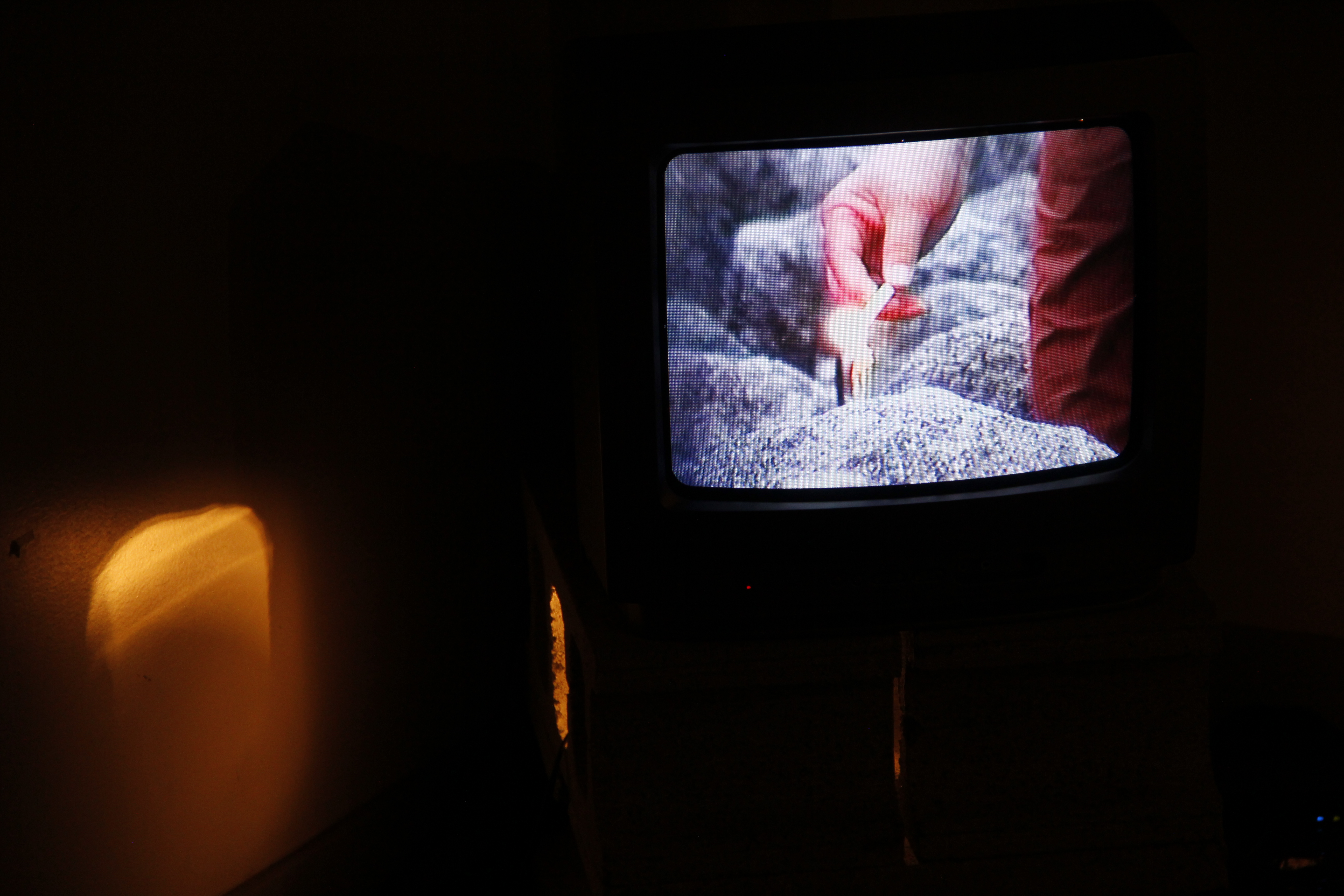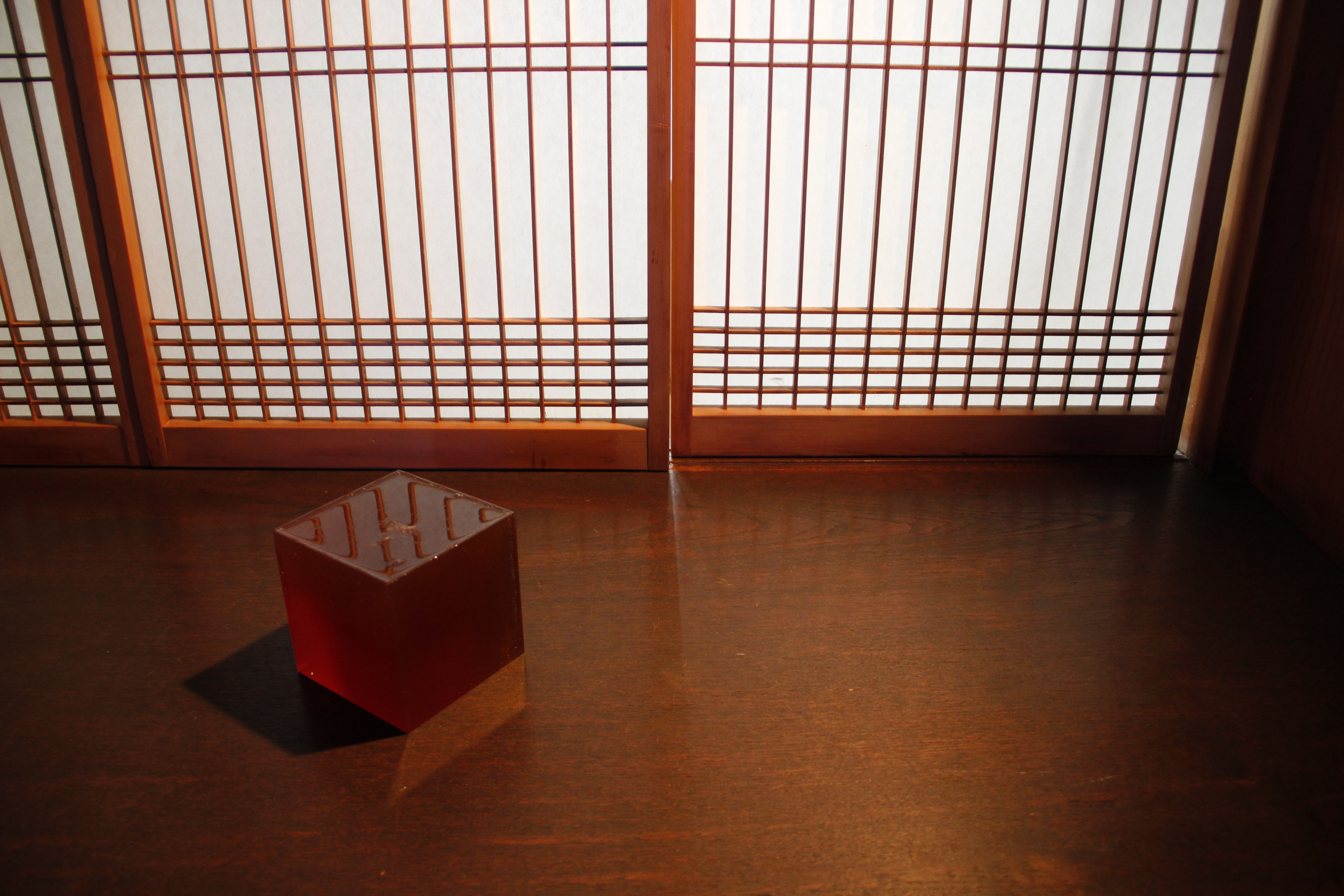 CANDY GHOST SCULPTURE BY CHEN AN AN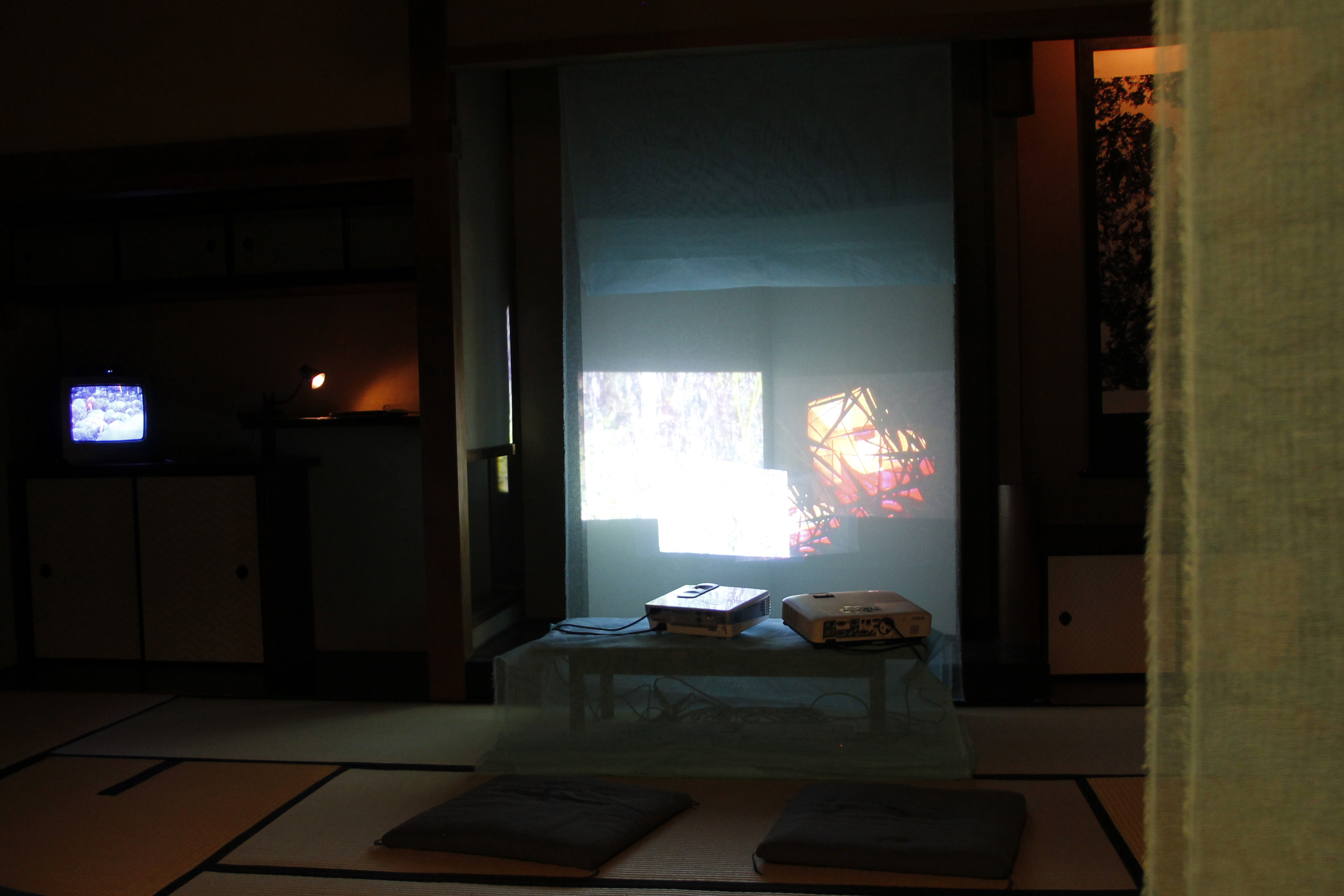 KYOTO ART CENTER - ARTIST IN RESIDENCE 2019-
KYOTO MAKAI:GHOSTLY JAPAN
A MULTIMEDIA INSTALLATION
BY J Triangular (Colombia Born-Taiwan Based)
and Chen An An (Taiwan)
with videoart by the artist and educator Diego Barrera
(Celestial Twins)
Screening at the Japanese room "Meirin" at Kyoto Art Center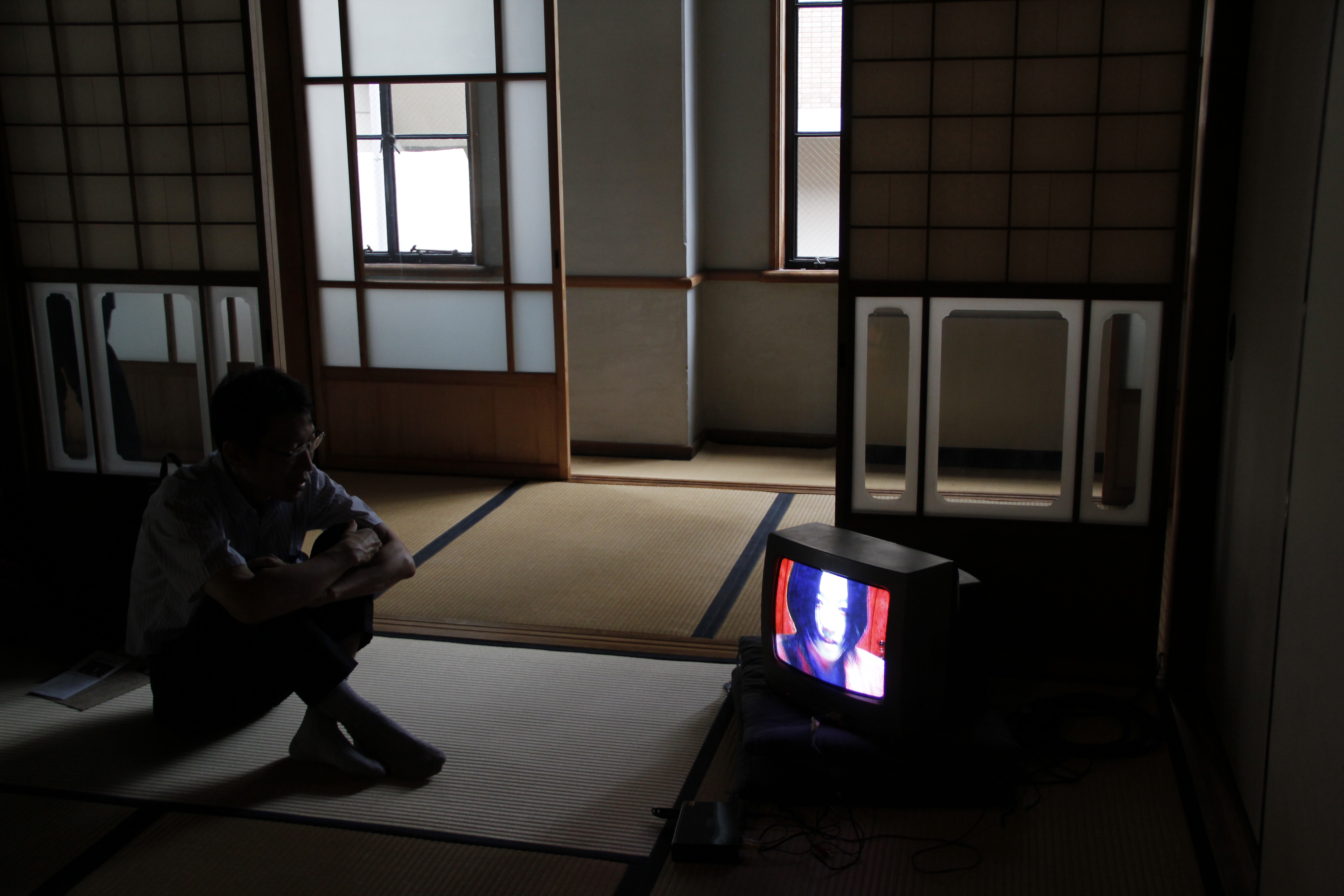 OPEN STUDIO PART I from JTriangular on Vimeo.

THE WHOLE WORLD IS WATCHING, a weekly webseries that responds to the lack of critical attention given to women living with HIV. Each episode features activists and artists in New York City discussing their work and the ongoing urgency of the HIV/AIDS epidemic, centering queer voices and women of color.



THE WHOLE WORLD IS WATCHING AT "Interminable Prescriptions for the Plague" 2019, at the Museum of Contemporary Art Taipei.

Episode 1: ALL WOMEN WELCOME
THE WHOLE WORLD IS WATCHING: ALL WOMEN WELCOME from Visual AIDS on Vimeo.

In this episode, Lina Meruane (writer), Katherine Cheairs (filmmaker) and Wanda Hernández-Parks (activist) discuss their work around women living with HIV. The video begins with a discussion of "Female Disappearance Syndrome," or the lack of representation of women in narratives about HIV/AIDS, and continues to consider how the state exacerbates health inequalities through exile, criminalization, and incarceration, ending with a reflection on the ongoing work of activists fighting to end the epidemic.


Episode 2: ACTIVISM, AIDS, ART
THE WHOLE WORLD IS WATCHING: ACTIVISM, AIDS, ART from Visual AIDS on Vimeo.

In this episode, Sasha L. Franco (Voces Latinas) and Shirlene Cooper (Visual AIDS Artist+ Member) introduce the Three A's—Activism, AIDS, and Art—at the Women's Health and Activism Summit in Queens. They speak about their own experiences with AIDS activism, the work they do to support other women, and the power of art. The episode also features experimental videos by Marguerite Van Cook (Visual AIDS Artist+ Member) and Diego Barrera (Celestial Twins collective with J Triangular), featuring Mappo Klampaiboon.
Episode 3: REACTIVATING THE ARCHIVE
THE WHOLE WORLD IS WATCHING: REACTIVATING THE ARCHIVE from Visual AIDS on Vimeo.
In this episode, filmmakers Jean Carlomusto (DIVA-TV) and Alexandra Juhasz (WAVE) discuss their video activism, the value of collective video production, and the importance of archiving activist history. The episode also features activist Kelly McGowan reflecting on the life of Visual AIDS Artist+ Member Chloe Dzubilo (1960-2011). While looking through the Visual AIDS Archive, Kelly speaks about Chloe's band The Transisters and about her and Chloe's AIDS activism.

THE WHOLE WORLD IS WATCHING: MAYBE I HAVE AIDS from Visual AIDS on Vimeo.

For the final episode of THE WHOLE WORLD IS WATCHING, J Triangular and Visual AIDS hosted a live taping event at Downtown Community Television Center (DCTV). The event featured excerpts from previous episodes and critical conversation between participating artists and activists Wanda Hernandez-Parks, Juanita Imran, and Marguerite Van Cook.


LUNCH POEMS - DEMENTED DEDICATION - AT DOCUMENTA FIFTEEN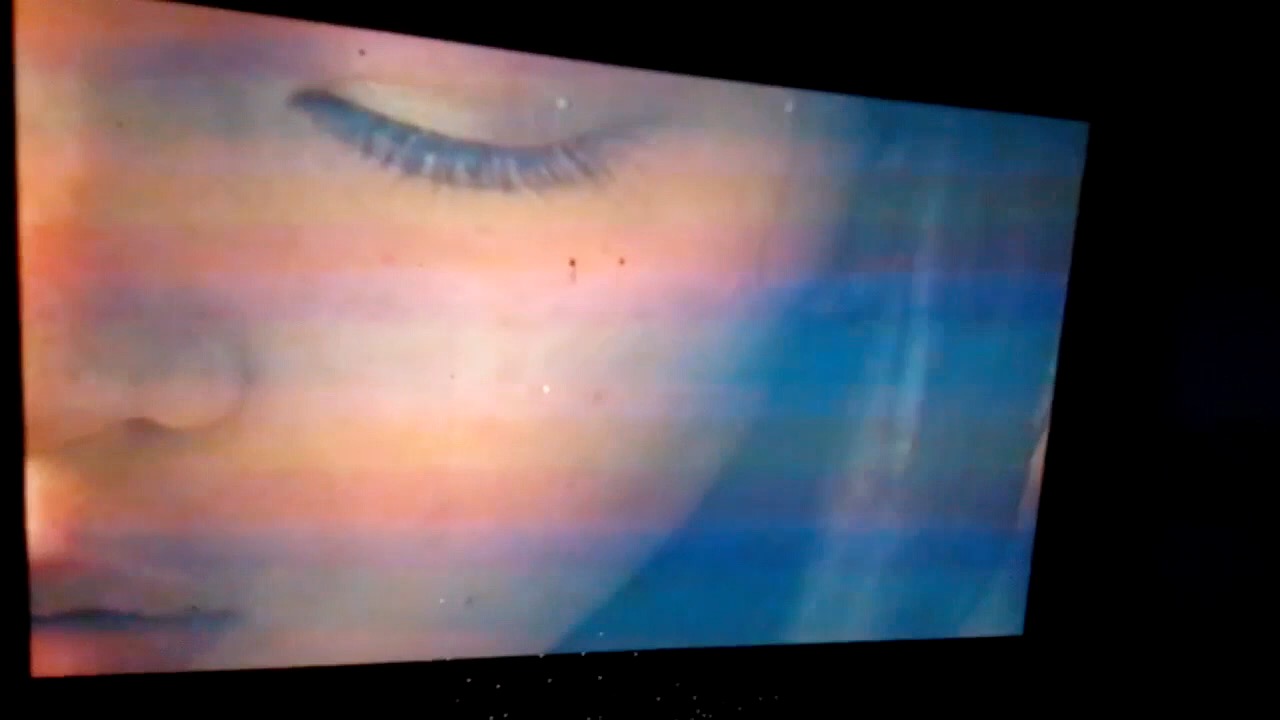 A video presentation on artasiamerica.org – an Asian American Artists Archive – will be showing 24/7 starting January 8th through March in the widow of 384 Broadway. LUNCH POEMS - MISS EXPANDING UNIVERSE.

神奇現像所 Magic Image Labs. Organized by 另一種影像記事 The Other Cinema / Taipei - Taiwan - LUNCH POEMS (VHS series) with Miss Expanding Universe (Ashley Yang-Thompson) and 愛是唯一真正的抵抗行動- LOVE IS THE ONLY TRUE ACT OF RESISTANCE with Ann Chen photo by 朱祈安
Cross-cultural artists : Miss expanding Universe (Ashley Yang-Thompson) and J Triangular : Poetry/video series called Lunch Poems (VHS Tapes).
The aim is to elevate the everyday heroic actions of ordinary people to Fine Art. We celebrate achievements in the Domestic Arts. Performance art extends into everyday life. Metaphysics of acts. Every day a new poem, a videotape recorded in New York City. The videotapes are also accompanied with an album of analog photos (35mm). Through the use of mirrors, time and intimacy. Exhibited at Hunter east Harlem, Powrplnt, Brooklyn, New York, Flux Factory - Long Island City. Magic Image labs- Taipei- 濕地 venue.


DEMENTED DEDICATION - MISS EXPANDING UNIVERSE from JTriangular on Vimeo.
Unbroken-Unbreakable (VHS Diary) VIDEOJAM at the knockdown Center. New York City, Scored by Coatie Pop "Since my first experimental films I have based my work on poetry. For this special project I have unified the poetry of Basquiat (and prayers), with his influences; from William Burroughs to the legacy of the New York no wave music scene and the gospel Of San Juan, a favorite of his. Projecting VHS tapes on public walls of New York, this project seeks to revive the basic truth of cinema, concrete poetry, one flesh with the night, collective psyche, transgression is a game. This is the story of a martyr artist who did not follow the rules, a neon poet, but above all a love story, swimming light–a VHS diary"
At park church co-op Live projections, VHS dreams, and 3D sculptures. Planned parenthood monthly benefit show, and each sunday and Saturday. Collaborations with: Tzuan Wu, Hyun-wook Seo, Alice Cohen, Calvin Lecompte, Bentley Anderson, Chen An-An, Din- Ra & WaterghOst.

An An Chen and her love J Triangular install a rectangular charcoal wall drawing rubbed directly onto the wall, with her love, artist J Triangular. The title is taken from an artwork by Do Ho Suh, which Chen references and relocates into a queer context. Chen and Triangular will spend two hours rubbing charcoal within the rectangle boundaries, never stopping or talking during the process. Rubbing/ Loving/ 2017/ 68.58 x 91.44 cm, performing duration two hours/ Charcoal. :


ABC No Rio and Flux Factory are proud to collaborate on the process-based exhibition, Against Competition/Towards Mutual Aid. Seeking an alternative to the competitive atmosphere of art production and exhibition, this project is based on the idea that art should exist as a venture that nourishes collaboration. As such, competitive approaches should be replaced by more mutualist and participatory practices.
COSMIC UNITY, CURATED BY J TRIANGULAR AT FLUX FACTORY GALLERY 2016 NYC
CARGO COLLECTIVE, INC. LOS ANGELES, CALIF. 90039—3414